Unwrap the fun with our state of the art karaoke systems! 🎁🎉

Super Easy to Use
Press on the song you want to sing and it plays! Our karaoke system uses tablets for song selection and are extremely easy to use so that you can have a great time singing!

Fun, Fun and Fun
Your guests will be raving about your amazing Karaoke Party for years to come. You'll be singing till the early hours of the morning! Don't forget to book your next party!

Delivery & Installation
Don't worry about driving across town to pick up the system or fiddling with wires, our karaoke technicians will take care of all that for you!

High-Quality Equipment
Our Karaoke Systems all come with professional-grade high-quality speakers and microphones giving you the best singing and karaoke experience!

Relax, We've Got This.
We know how stressful parties are. We've been doing this for 10 years so as soon as you've booked you can relax and look forward to your party! We'll take care of the rest

Amazing Songs
So many songs you could sing for months! From the latest hits to the classics, we have everyone's perfect song! Click here to see our song catalogue

Frequently Asked Questions
How close to my party should I book?
You can book up to 6 months head and as little as 2 days before your party. We do however recommend you book at least one month before to make sure we have a system available for you. For the month of December you should book as soon as you can as we do often sell out!
Can I book for a certain date?
To see if a system is available for a certain date have a look at our booking page. If the date you picked is available you'll be able to book, if not you'll get a message saying you can't.
What payments methods do you accept?
We accept payments by American Express, Master Card and Visa.
How do I know you will show up, I've never heard of you?
If you're hesitant about booking with us (we understand!) then give us a call to talk with either Hector or Sean. You can also look at all our Google and Facebook reviews on our reviews page. We've been in business since 2013 and have had 1000's of parties.
What is your cancellation policy?
One week before the event: full refund less a fee of 3%. Between one week and 24 hours before the event: you must pay 50% of the total cost. Less than 24 hours: you must pay 100% of the total cost.
Can I listen to music from my phone?
Yes! When you're not singing karaoke you can use your phone/tablet/laptop to listen whatever music you like (from Spotify, Youtube, Apple Music, etc). All the necessary cables and adapters are included.

What do you need from me?
All we need is one or two electrical outlets! No WiFi or anything else, we'll take care of the rest. If you have a TV or projector we'll even take care of plugging our system into it. You don't even need to be present for the installation (as long as we've been told where to install the system)

Why should I spend $200+ when I can buy a machine on Amazon for $100 or rent for less with one of your competitors?
The system you rent from us is custom made to give you the best singing experience! The speaker alone costs over $1000! If you want your guests to take your karaoke party seriously you need to show them you're serious about it too by renting some high quality equipment.

Why can't I book the home system for my corporate event?
The cost of delivering a machine for your corporate events is much higher than it is for a home delivery. Home deliveries are usually weekends, don't involve elevators or difficult parking, are easy to set up in a living room and are much easier to coordinate with the client, corporate events are the opposite of that. We basically rent our home systems at a discount because of how much simpler the rental is for us.
What is the difference between your systems?
For home parties, our Home Basic machine comes with 2 microphones, 1 speaker, 1 tablet, the songs and the karaoke machine. The Home Superstar adds a 2nd tablet as well as a party light. For these system we will have to use your television to display the lyrics (or you can rent a screen). For events, our Event Basic includes 2 microphones, 1 large speaker, 2 tablets, 1 22″ screen, 1 party light, the songs and the karaoke machine. Our Event Superstar adds a 3rd tablet, 1 projector with a 80″ screen, a 2nd party light and replaces the wired microphones with wireless. Delivery and installation is always included in your rental.
How easy is it to use?
Super easy! You pick a song (by filtering, searching, seeing top songs), add it to the queue, and wait your turn!
Do I need a host? Can I book a host?
We do not offer hosting services as our system is simple enough to be operated by the guests themselves. If you have a very large party you may want to find someone within your organization who may want to "MC" the night.
What songs do you have?
We have over 17,000 from all years and genres. Have a look at our song catalogue over here.
Can I add songs?
No unfortunately, updating our systems is a long process so we only do it once a year. If you have suggestions for songs we should add please share with us and we'll try to include them in our next update.
How do I pick songs?
Using our tablets! You pick the songs using our easy to use app and the song will then be added to the queue and play on your TV or our screen.
What languages do you have?
Most of our songs are in English and French, we also have songs in Chinese, Filipino, Hebrew, Indian, Italian, Japanese, Korean, Russian and Spanish however we can't guarantee that they'll be all the top hits you want to sing.
Do you deliver to my address?
To find out if we deliver to your address (and if there's a delivery surcharge), type your address on our booking form.
My party is outside your delivery zone, can I still book?
Sure, you can either find a meeting spot closer to town (say a shopping center parking lot) and we can meet there or you can give us a call and we'll find a location together. You'll then bring the system the rest of the way and do the install youself (it's easy, there's an included guide).
I'm going to a cottage for the weekend, what do I do?
We can deliver the system to you in town and you can then bring it to your cottage and take care of the install yourself. Make sure you pick our weekend rental option to keep the machine for the extra nights.
Can you arrive at a precise time?
We try our best but because of traffic and unexpected delays with other deliveries we can't guarantee! When you book a machine on our booking form you can pick either a morning delivery (between 10am and 1pm) or afternoon (1pm and 4pm). Our delivery driver will call you a couple days before your party and give your a more precise delivery time.
Can I keep the system for more than one day?
Sure, just pick our weekend delivery option on our booking form.
KARAOKE RENTAL Calgary
PRICING
Pick your event type below to discover what Karaoke Rental Calgary machine is best for you and how much it will cost. Our home karaoke system is made for smaller home parties, usually in your living room or basement, however parties outside are also common. Our event system is for parties with more people and comes with a bit more equipment.
Event Plans
Event Superstar

For large events $599
17,000+ Songs

Three Tablets

Speaker

Two Wireless Mics

Priority Delivery

Deluxe Party Lights

22" Screen

80" Projector
For offices, party rooms, restaurants, receptions halls and more

Parties of up to 70 guests
Reserve
Event Basic

For medium events $449
17,000+ Songs

Two Tablets

Speaker

Two Microphones

Priority Delivery

Basic Party Light

22" screen
For offices, party rooms, restaurants, receptions halls and more

Parties of up to 40 guests
Reserve
Home Plans
Home Superstar

For small home parties $259
17,000+ Songs

Two Tablets

Speaker

Two Microphones

Standard Delivery

Basic Party Light
For private households

Parties of up to 20 guests
Reserve
Home Basic

For small home parties $229
17,000+ Songs

One Tablet

Speaker

Two Microphones

Standard Delivery
For private households

Parties of up to 9 guests
Reserve
WHAT OUR CUSTOMERS ARE SAYING
"Karaoke Rental Calgary was amazing! The tablet system was simple and quick to use and made for seamless transitions between songs. The sound quality was great. There was a huge and varied song selection that satisfied even the most eclectic of my guests' tastes. All this, and they were so pleasant and accommodating even in spite of our last minute booking! Thanks for helping to make my birthday a huge success!!! We had so much fun."

AUDREY F.

Who celebrated her birthday with karaoke
"Thank YOU so very much Hector for your excellent service and quick delivery. You exceeded my expectations and the sound system for the Karaoke and speeches was just perfect just as you had recommended. Above all, you are a true professional with the utmost integrity and it was great to have you service our needs. Thank You Karaoke Rental Toronto!"

ELIZABETH DAWSON

Who celebrated her mother's birthday with Karaoke
"Thank you for everything!!! We had fun like little kids at our Christmas party. I was told that it was the organization's best Christmas party ever! In short, you would have thought a show at the Bell Center."

MARIE-JOSÉE BEAUREGARD

Who had a Karaoke Christmas party
"We had the best time ever!!! The service , the price – everything was perfect. I will definitely use you guys again and refer people. Perfect for office party. Merci a vous – vraiment !"

ROSE FRANCOIS

Who had a karaoke office party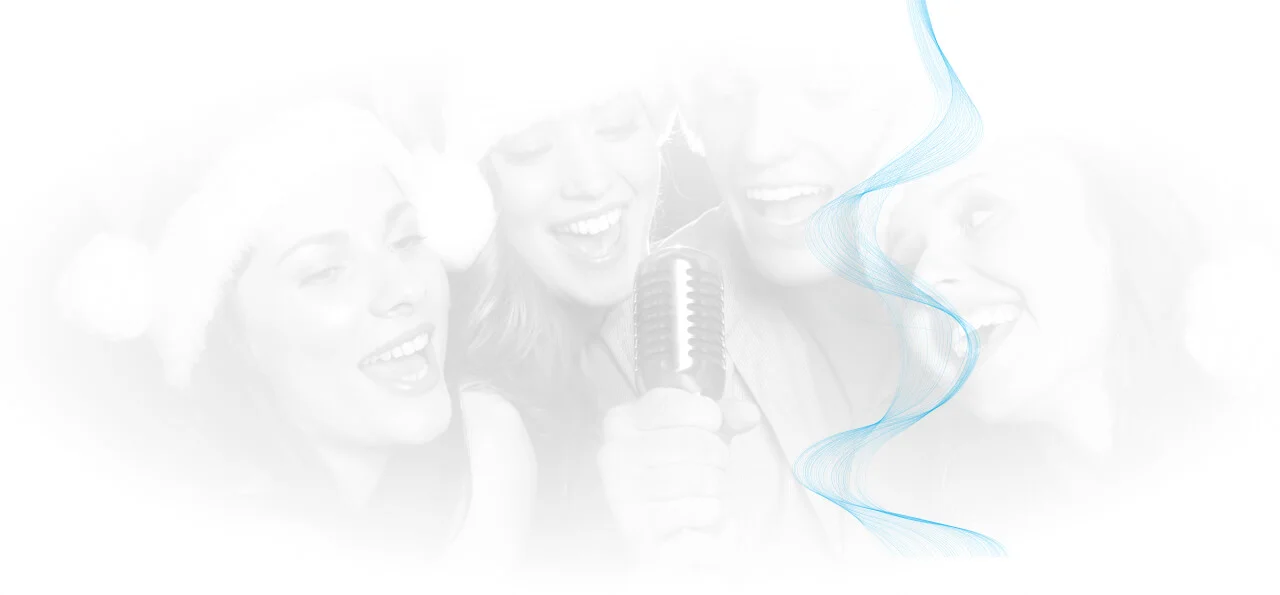 Hi, I'm Hector, your karaoke expert here at Karaoke Rental Calgary
I'm here to help you with any questions you may have about our karaoke machine rental service. You can reach me by sending me an email or by calling me at 403-712-0236. All reservations are done online so if you don't have any questions you can follow the link below to link to rent a karaoke machine
Francais
Ginette
Et si tu n'existais pas
Beau Dommage
Joe Dassin
Provocante
Embarque ma belle
Marjo
Kain

Pop

Rolling In the Deep
Like A Virgin
Adele
Madonna
Let It Go
I Kissed a Girl
Idina Menzel
Katy Perry
Disco
I Will Survive
Dancing Queen
Gloria Gaynor
ABBA
Y.M.C.A.
Stayin' Alive
The Village People
The Beegees

Rock & Roll

Hotel California
Hey Jude
The Eagles
The Beatles
Bohemian Rhapsody
Wonderwall
Queen
Oasis